213 Drive-In
MD 213 (originally US 213) at Starkeys Corner, 2 miles south of Church Hill, Md.
capacity: 304 cars
years of operation: 1964-83
currently: Traveled Lane Trailers (horse trailer dealership)
Founded and operated for its 20 years by Pete Prince, who also ran the indoor houses in Church Hill, Centreville and Chestertown. He closed the drive-in in 1983 due to dwindling attendance, and pulled the screen down in 1985, but the other main structures stood for more than 15 years afterward.
Click here to see the 1991 USGS map depicting the drive-in and surrounding area.
Click here to see a 1992 aerial photo showing the drive-in's remains, including the outline of the ramps.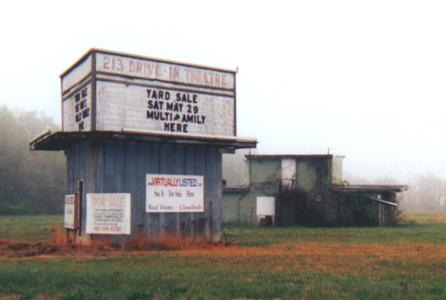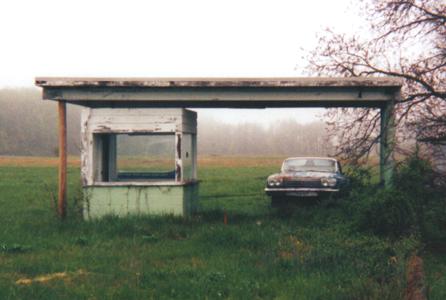 Got some additional information, or some pictures or stories about this drive-in
you'd like to share? Email me -- thanks!