K & T Drive-In
VA 40 west of Kenbridge, Va.
capacity: 200 cars
years of operation: 1952-58
currently: Larry's Car Land
Operated by the K & T (Kendig and Tanner) circuit of Kenbridge. Renamed Kenbridge Drive-In in 1957. K & T also operated indoor theatres in a handful of small area towns such as Drakes Branch and Victoria.
Below is part of a 1954 aerial photo showing the drive-in.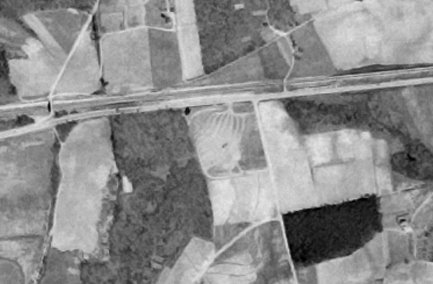 Got some additional information, or some pictures or stories about this drive-in
you'd like to share? Email me -- thanks!